Son Spa is situated in beautiful surroundings, and on historical ground where the old boatyards of Son used to be.
The hotel opened its doors on 1 November 2008, at the time one of the largest spa projects in Norway. The hotel is located directly on the waterfront only 5 minutes from the centre of Son village.
The interior is maritime and elegant, but still cozy. The inspiration has come from the towns history as a centre for boat building and sailing.
The hotel boasts a 2000 square meter large spa area that offers the last trends within treatment and wellbeing. It is the perfect spot for great experiences with your friends or your special loved one.
As a conference venue it offers great facilities, sea fronting meeting rooms and activities suited to create the perfect backdrop for your conference or meeting.
Son Spa is part of NHR – Nordic Hotels &  Resorts – a collection of independent hotels and resorts. Our sister hotels include Strömstad Spa (Strömstad), The Thief (Oslo), Farris Bad (Larvik), Yasuragi (Stockholm), Nordic Light and Nordic Sea (Stockholm), Copperhill (Åre), Selma Spa (Sunne), Stenungsbaden (Stenungssund), Aronsborg (Stockholm), Skt Petri (Copenhagen), Norefjell Ski & Spa (Norefjell) and Christiania Teater (Oslo).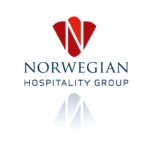 ABOUT OUR PARENT COMPANY NHG
Thor Halvorsen Holding AS is the holding company of Norwegian Hospitality Group. NHG owns and operates Thon Hotel Vettre and Thon Hotel Linne in a co-ownership with Olav Thon Gruppen. Additionaly NHG owns and operates Thon Hotel Halden as a Thon Hotels franchise. The two large spa hotels, Son Spa and Strömstad Spa & Resort, are owned and operated by NHG as NHR (Nordic Choice Hotels) franchise operations, while Clarion Collection Hotel Halden is owned by NHG and operated as a Clarion Collection franchise. NHG has additionaly acquired the property Eiendom Farris Bad AS, operated by NHR. Dalen Hotel Telemark is one of two parts of NHG's operation in the Telemark Region. The other is M/S Henrik Ibsen (1907), one of the ships cruising the Telemark Canal during summer.